Edward's Story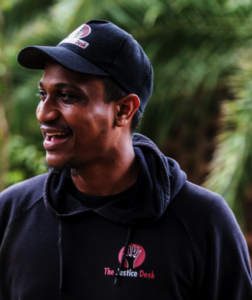 Edward was deeply troubled by the persistent high levels of violence against women and girls in South African communities. He was compelled to write an honours thesis and companion blog, 'Boys will be Joys', on the link between masculinities and Gender-Based Violence (GBV).
Edward soon caught the attention of The Justice Desk in South Africa, and was invited to join iNtsika yeThemba. This project exists to support young men and boys to defend women's rights and become pillars of hope within their communities.
Edward is passionate about young people's development and challenging destructive ideas about masculinity. Since joining iNtsika yeThemba, he has affirmed his belief that we can work towards a future where boys are free to be themselves and become the next generation of positive male role models South Africa desperately needs.
Edward has witnessed tremendous growth in the iNtsika boys and their willingness to expand the norms of masculinity – they are willing to grow, learn, develop and embody healthy ideas of masculinity. In addition, he has seen growing confidence amongst the boys to be themselves and to stand up for women in their communities.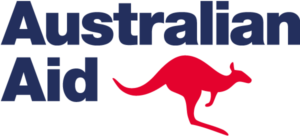 iNtsika yeThemba (Pillars of Hope) Young Males Ending GBV in South Africa is supported by the Australian Government through the Australian NGO Cooperation Program (ANCP).