Lewis* is 16 and lives in a one-room house in Langa, an impoverished Township in Cape Town that exists due to the cruel history of discriminatory apartheid rules. Lewis lives in a community where he does not feel safe, or able to be himself. Gang-culture is commonplace and young men learn early that it is normal to resort to violence and abuse, especially towards women.
Lewis' mother and brother work very hard to provide him with access to education. He was introduced to the Ntsika yeThemba "Pillars of Hope" project at school. The project exists to challenge persistently high levels of violence directed towards women and girls, and to teach young men that there are many positive ways to be a man.
The project engages with young men aged 13-18 during a critical time in their lives where opinions, ideas and beliefs that reinforce gender inequalities can be challenged and shaped. Lewis regularly attends empowerment workshops that challenge gender expectations and traditional male stereotypes to foster a generation of positive male role models. At the project, he has a safe space to talk about issues without judgement and is encouraged to believe in himself and his authentic version of masculinity.
Lewis has become a role model for his family, friends, and community. He has learned how to recognise community injustices and speak up. Lewis aims to go to university and become a social worker helping other disadvantaged children.
*not his real name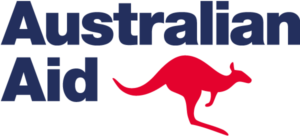 iNtsika yeThemba (Pillars of Hope) Young Males Ending GBV in South Africa is supported by the Australian Government through the Australian NGO Cooperation Program (ANCP).