We are thrilled to have you join us at this years (third annual) Liberate Lives AFL themed lunch. Join us on the 26th August 2022 at Fraser's Kings Park and listen to legends of the game.
By attending this event, you will be a part of liberating lives through education, promoting human development and human rights and supporting local communities to break the cycle of poverty and determine their own futures.
Tickets are now available to purchase. This will be a great day with iconic West Australian sporting legends as guest speakers. We look forward to seeing you.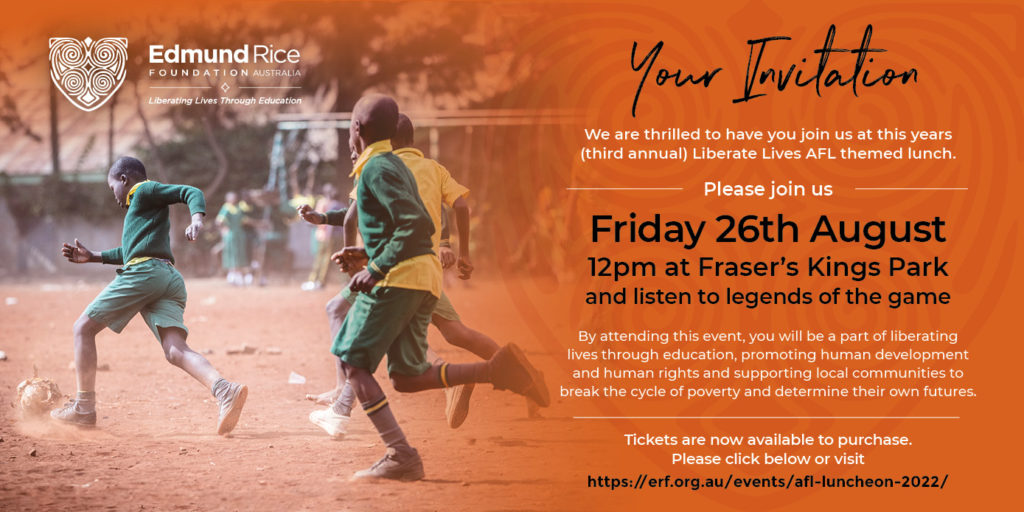 Learn more
> Fraser's Kings Park
> Read about the projects ERFA supports