Edmund Rice Community and Refugee Services, VIC
Removing barriers to participate in education support during COVID19 lockdown
Covid-19 Interruptions in Victoria brought new challenges and needs to Edmund Rice Community and Refugee Services to provide education support to children in the community.
Deng, a quiet and intelligent girl in Grade 4, has attended face-to-face homework club diligently. However, as soon as the lockdown began, Deng missed homework club for 3 weeks as her family tried to gather resources to accommodate the online transition.
Deng and her sister were later able to attend homework club with her sister using their mum's iPad.
Fortunately, ERCRS received a generous contribution of 30 used computers from Loreto Girls school. Deng's mother was one of the parents who benefited from this donation to ease online homework club and e-learning tasks for her two daughters.
Deng commented; 'Homework Club is so important to me not only because it keeps me up-to-date with my school work but it also gives me time with my friends and I don't feel isolated and lonely. I look forward to it whether it is online or in person and it's also fun because it includes other activities.'
In contrast to Deng's quiet nature, she actively engages during the zoom break out room with 2 mentors and one other student and remains silent during the main zoom room where 20 other students converge. 'I feel confident to say what I think and to participate because I am surrounded by people I trust. I was sad when I thought I'd have to give up homework club because I did not have a computer but I feel very lucky and grateful to be able to be a part of this. I work hard to succeed so that I can continue doing homework club'
Thanks to ERFA for the support in making this possible.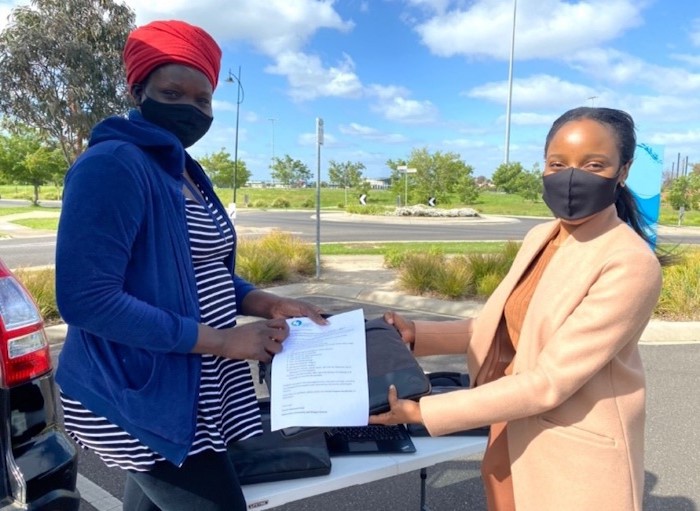 ERCRS is committed to an educational environment where children feel safe, empowered and respected.
Visit www.ercrs.org for more information.